Prepare Now for Severe Weather
Child Care of Aware® of America's Emergency Preparedness Team is keeping an eye on the weather this summer. Below are some live radar maps.
Child Care of Aware® of America has the following resources available:
• Hurricane information page
• Flooding information page
• Food safety during power outages
NWS Watch, Warning, Advisory Display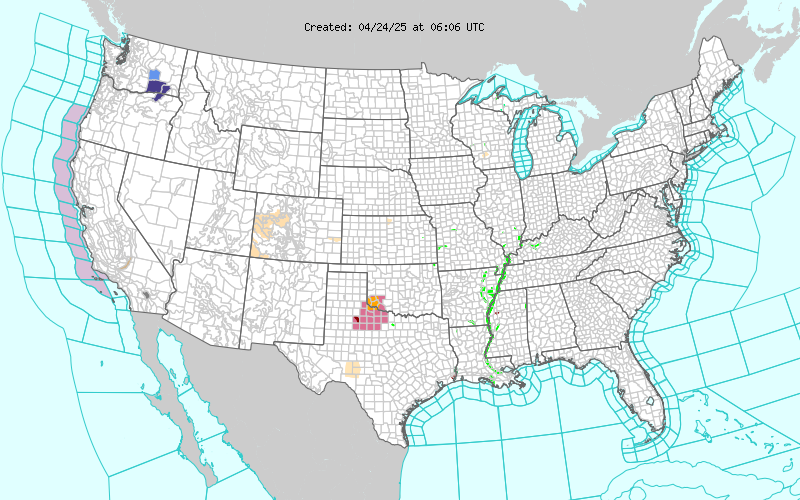 NWS Warnings and Advisories on this map become active links to IWIN products (below):
A new browser window will open to display these text products.